August 12, 2013
Tomato Recipe Contest Winner!
Posted by: Fabrizio Chiariello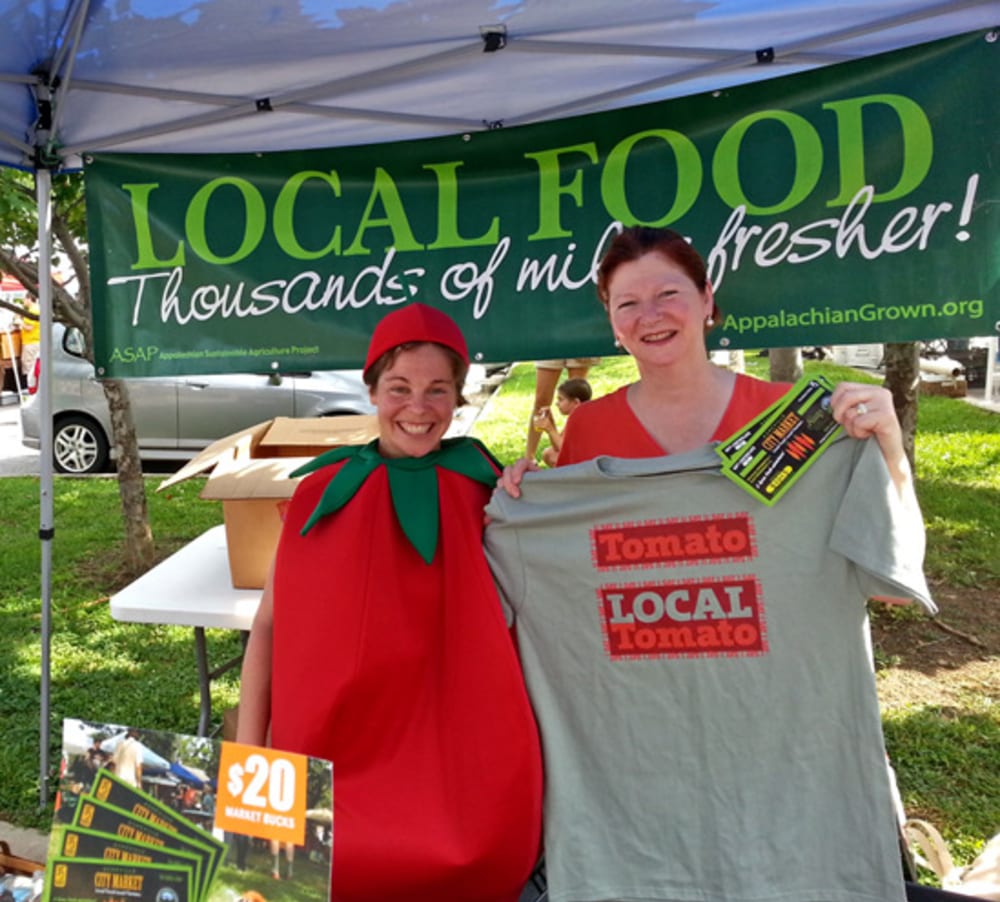 We are excited to share big news — Rosemary won the Tomato Recipe Contest put on by the local newspaper and ASAP (Appalachian Sustainable Agriculture Project)! She submitted a Fresh Tomato Tart recipe and was honored at Tomato Fest at the Asheville City Market with a prize for first place! The recipe will appear in the newspaper's weekend section, too. Below are some photos and the recipe!
Fresh Tomato Tart
Serves 6-8. Makes a great breakfast or lunch entree.
Tart pastry:
2 cups all purpose flour
½ teaspoon salt
1 tablespoon sugar
1 ½stick unsalted butter, cold, cut into small pieces
¼ cup ice water.
Filling:
2 tablespoons balsamic glaze
¼ cup Dijon Mustard
1 pound mozzarella, shredded
8-10 medium sized, ripe, firm tomatoes (use heirloom for color if you want)
2 cloves garlic chopped
1 tablespoon each fresh chopped oregano and basil,
2 tablespoon extra virgin olive oil
Salt and pepper to taste.
Make tart:
Put dry ingredients into food processor & mix. Add butter and mix until like pebbles. Add water, slowly until dough ball forms. Turn out onto board, and knead a few times. Pat into disk and refrigerate for one hour.
Roll out 1/8-inch thick into an 11- or 12-inch circle, and press into 9-10 inch tart pan. Pierce bottom with fork tines, to prevent puffing while baking.
Filling:
Whisk together Balsamic and mustard. Brush onto the bottom of tart. Place the mozzarella, spreading evenly all around bottom. Lay the Tomatoes down, overlapping, in a circular pattern, starting from the outer edge, and ending in the center. You should have 2-3 rows when finished. Sprinkle herbs and garlic all over, drizzle with olive oil.
Bake in preheated 400 degree oven for 35-40 minutes.