December 14, 2017
Homemade Dog Treats
Posted by: Fabrizio Chiariello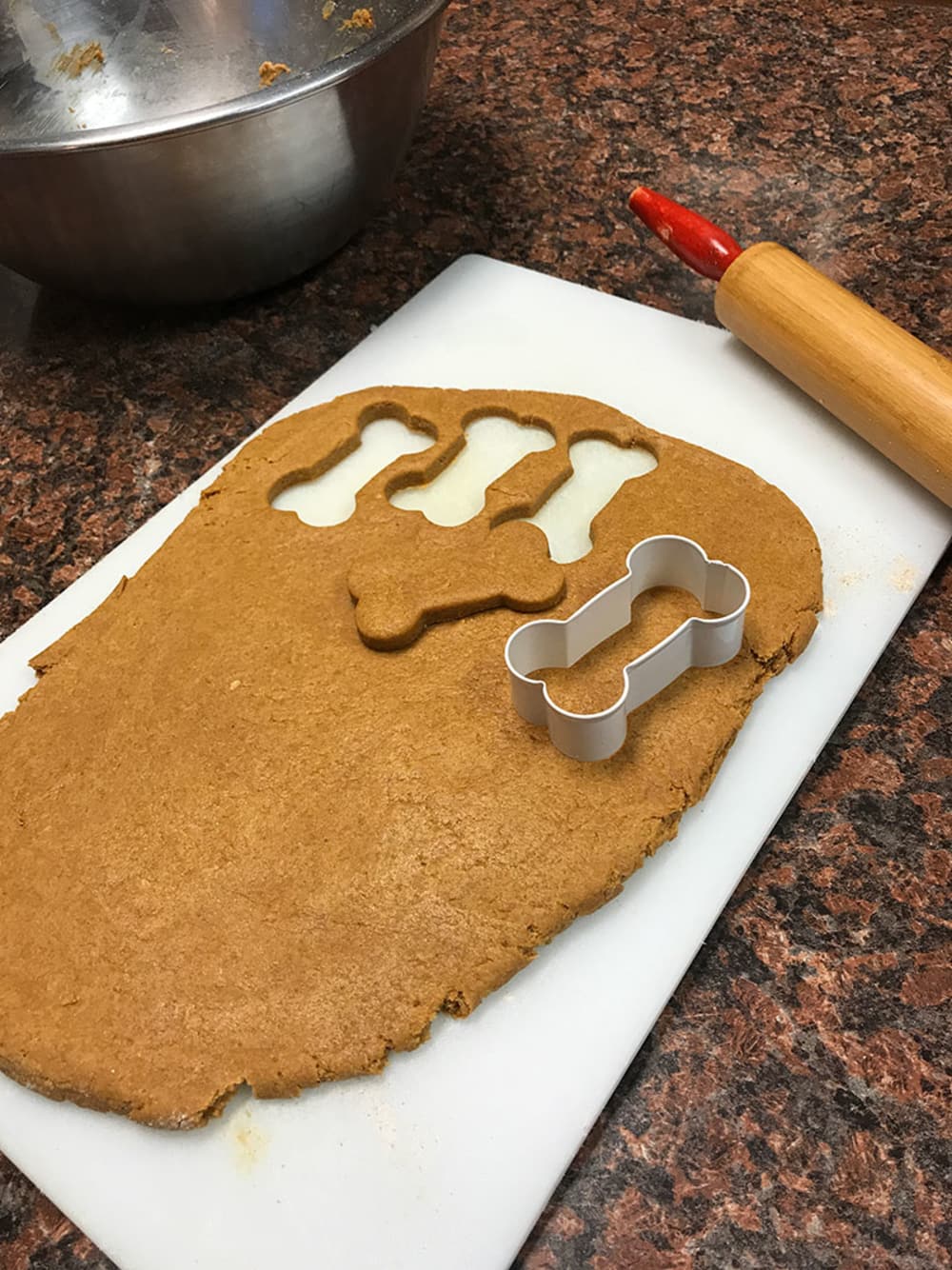 We told you we were changing things up a bit this year and we're already at it on Day 2 of our Holiday Cookies and Treats! We're making something for our four-legged friends today -- homemade dog treats!! See the final pictures (they almost do look good enough for us to eat, lol!) and the recipe below. We can't wait to share them with some pups!
Homemade Dog Biscuits
Biscuit Ingredients:
1 cup pumpkin
1/2 cup peanut butter
2 eggs
1/4 cup oil*
2 1/2 cups whole wheat flour
1 teaspoon baking soda

Glaze Ingredients:
2 tablespoons bacon grease, melted
1/4 cup smooth peanut butter
Instructions:
1. Preheat over to 350 degrees
2. Combine pumpkin, peanut butter, eggs, and oil in a bowl. Add in baking soda and whole wheat flour. Stir until a stiff dough forms. Knead dough or mix just until flour is incorporated.
3. Roll out dough with a rolling pin and use a cookie cutter to cut out dog bone shapes, or just bake into little circles like cookies. Bake for 15 minutes.
4. Whisk the bacon grease and peanut butter until very smooth. Drizzle over the treats and cool till glaze hardens (it does best in fridge or freezer).