December 15, 2017
Holiday Cookies & Treats Continue!
Posted by: Fabrizio Chiariello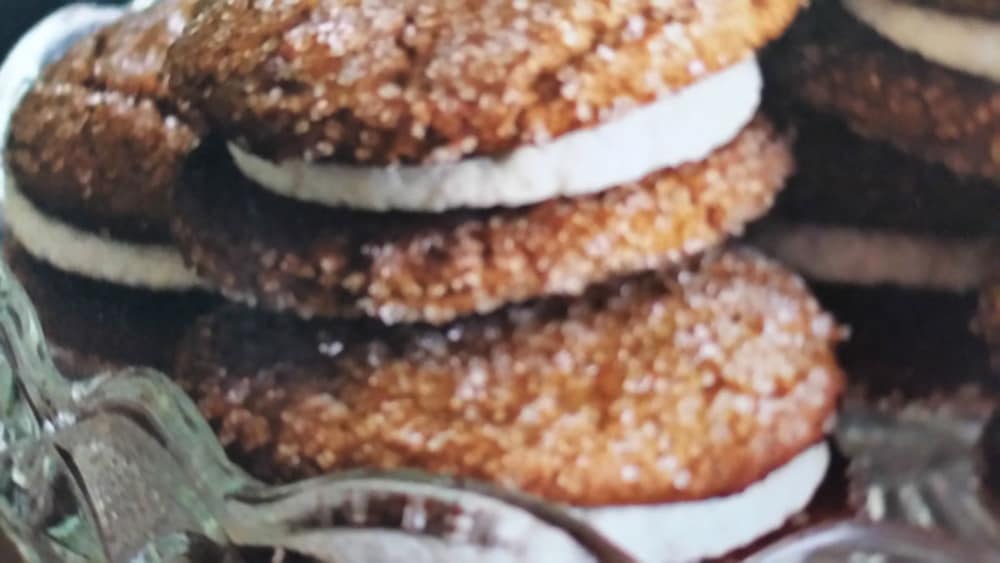 Our Holiday Cookies & Treats continue with Gingerbread Whoopi Pies! Yes, this are as delicious as you are imagining right now. Recipe below (adapted from the Magnolia Journal magazine). We hope you enjoy them as much as we do!
Gingerbread Whoopi Pies
Ingredients:
1 Cup unsalted butter, softened
3/4 Cup granulated sugar
1/2 Cup molasses
2 tsp. baking soda
1 tsp.ground ginger
1 tsp. ground cinnamon
1/2 tsp. salt
1/2 tsp. ground cloves
2 eggs
3 1/2 Cups all purpose flour
Filling:
8 oz.mascarpone cheese
2Tblsp. heavy cream
1/2 Cup confectioners sugar,sifted
1tsp Vanilla extract
Directions:
1. Mix together butter and sugar in a stand mixer fitted with a paddle blade.
2. Add in eggs.
3. Sift together dry ingredients.Add into egg mixture, slowly, as batter will become stiff.
4. Scoop batter into 24 1/2" balls. Roll each ball into large crystal decorating sugar. Or use regular sugar.
5.Place evenly on 2 cookie sheets lined with parchment paper. Bake in 350 degree oven for 10-12 minutes. Cool completely.
6. Make filling :Mix all ingredients together in stand mixer bowl fitted with whisk attachment. Whip until smooth.
7. Assemble pies- Spread filling mix on the flat side of 12 cookies. Place the remaining 12 cookies on top of the filling, to put them together. Chill for at least one hour to set before serving.