December 22, 2018
Holiday Baking Has Begun!
Posted by: Fabrizio Chiariello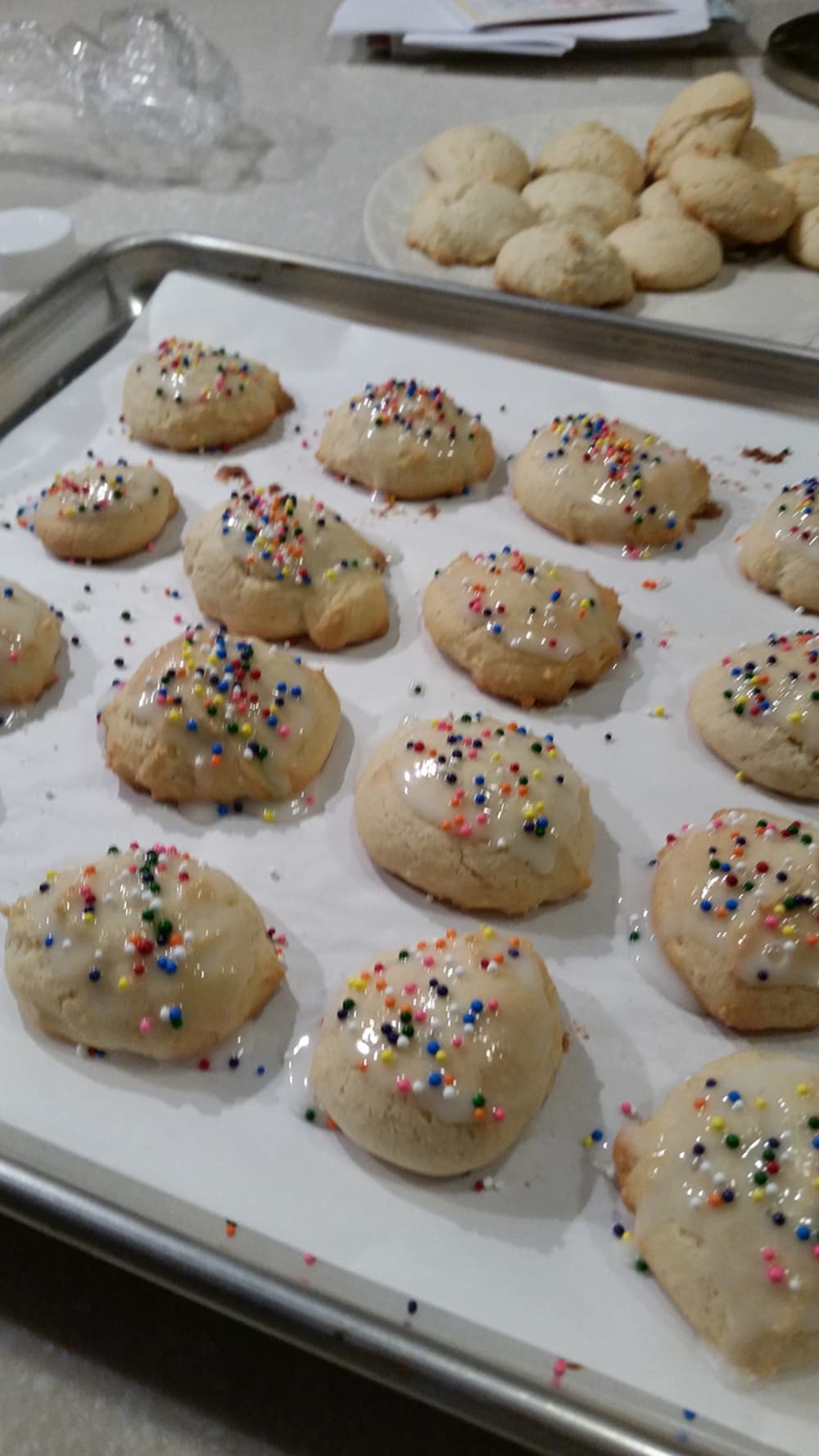 Italian Anise Cookies
Ingredients:
Dough
¾ cup sugar
1 stick (½ cup) unsalted butter, melted
2 large eggs
¼ cup milk
1 teaspoon anise extract
2 ¾ cups all-purpose flour
2 ½ teaspoons baking powder
¼ teaspoon salt
Glaze
1 cup confectioners' sugar
4 teaspoons to 5 tsp milk
1 teaspoon anise extract
Directions:
Heat oven to 325 degrees. Coat baking sheet with nonstick spray.
Dough: Beat first 5 ingredients in a large bowl with mixer until blended. On low speed, beat in next 3 ingredients until blended.
Drop rounded measuring teaspoons of dough 2 in. apart onto prepared baking sheet.
Bake 8 to 10 minutes until bottoms are light golden. Remove cookies to a wire rack to cool.
Make the Glaze: Whisk 1 cup confectioners' sugar, 4 to 5 tsp milk and 1 tsp anise extract in a small bowl until smooth.
Dip tops of cookies in Glaze and, while wet, sprinkle with nonpareils. Let set. Store airtight at room temperature up to 2 weeks or freeze up to 1 month.