September 30, 2013
From Rosemary's Kitchen
Posted by: Fabrizio Chiariello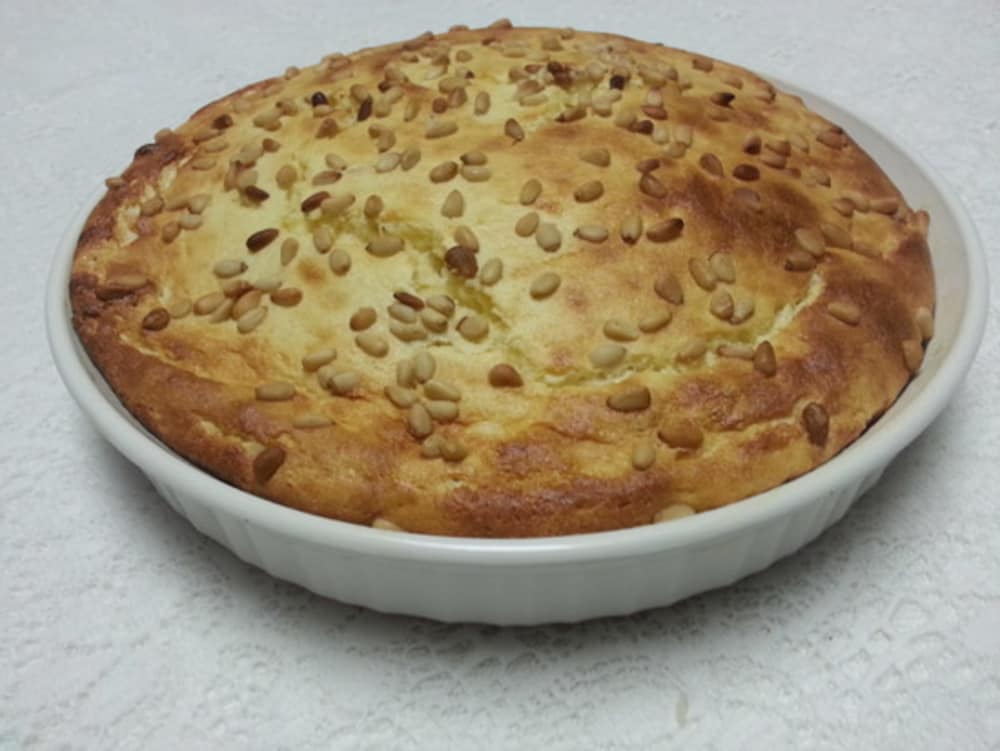 Another recipe from Rosemary! Warm up your taste buds and enjoy!
Ricotta Cake
(TORTA CON LA RICOTTA)
Despite the fact that there's cheese in it, this qualifies as a cake rather than a cheesecake. It makes a pleasing, moist cake and a light, elegant dessert.
4 eggs
1 cup flour
¾ cups granulated sugar
1 teaspoon baking powder
½ pound ricotta
4 tablespoons pignoli
Grated rind of ½ lemon
Preheat the oven to 350 degrees F. Bring the eggs to room temperature and separate them. Butter and flour a 9-inch pie dish.
Beat the egg yolks together with the sugar until the mixture is pale yellow and creamy. Push the ricotta through a sieve into the egg-mixture. Add the grated lemon rind and stir all together well. Sift the flour and baking powder into the ricotta mixture, a little at a time, stirring to mix thoroughly.
Whip the egg whites until firm but not dry. Stir a quarter of them into the ricotta mixture, along with 1 tablespoon of the pignoli. Then gently fold in the remaining egg whites.
Transfer the mixture to the prepared pie dish, smooth the surface, and strew the remaining pignoli over the top. Bake 30 minutes, or until top is golden. Serve warm or cold.
WINE SUGGESTION
A glass of Marsala Superiore, dry or sweet according to your preference, will taste very welcome alongside this cake.