December 1, 2019
Events in December!
Posted by: Kay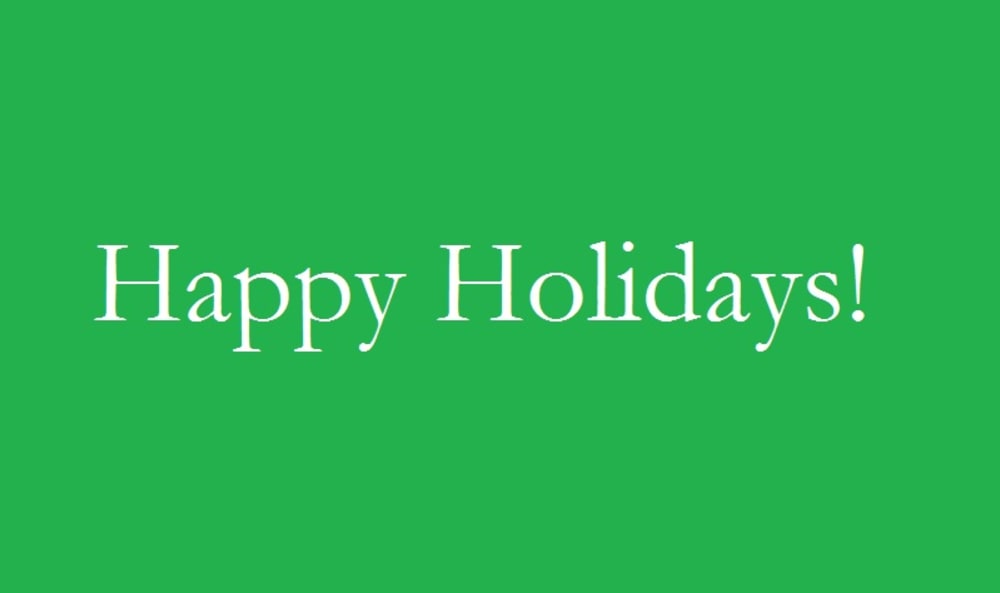 Hello and Happy Holidays to all of our Past, Present and Future Guests!
It is officially December! My, where did the time go? Something was just brought to my attention the other day: this is the last month in this decade! Just another type of countdown to add to the list! While you're probably listening to Christmas radio non-stop, this would be a good time to remind you about all of the amazing festivities in the Romantic Asheville area this season. If you missed my last blog post, you can check it out here – it has more details on the most popular on-going attractions in Asheville during the holiday season. For example, the National Gingerbread House Competition, Christmas at the Biltmore, and the Holly Jolly Trolley Tour will be available til the end of the year!
It wouldn't be the holidays without a hundred-thousand lights. The Lake Julian Festival of Lights is opening with their weekend walkthrough for November 30-December 1. You may even be able to meet Mr. and Mrs. Claus! After opening weekend, you can enjoy the lights in your cozy vehicles and drive through the designated paths. $5-$10 admission, 5-8pm from December 2-23.
If you're still in the mood for walking, Asheville is full of walking tours this season! Montford Holiday Tours of Homes and Holiday Tour of Historic Inns are walking tours, viewing quaint inns and homes decorated for the holidays. View their websites for admission prices and further details!
For those who enjoy seeing magical and classic Christmas performances, the Asheville Community Theater will be putting on Miracle on 34th Street from December 5th – 20th. All ticket information is provided in the link – this is a performance you'll want to see! And if you feel like immersing yourself a little further, Biltmore Village will be transforming itself into the world of Charles Dickens – you and your family will be surrounded with carolers, actors and musicians on December 6th – 7th.
And lastly, Santa himself will be making a visit to Asheville before Christmas! Santa on the Chimney will be taking place on multiple Saturdays this month – see the link for details and get your children excited to meet the jolliest ol' fellow around!
As always, if you're ever needing help with making your trip to Asheville, NC special – the staff here at the Albemarle Inn is dedicated to making an experience as unique as you are! So get your earmuffs and scarfs out of the closet and give them a good dusting – autumn in #RomanticAsheville is on its way! Remember to book directly with us for the best rates! You can also book online or call us at 828-255-0027. #bookdirect
If you have other questions or concerns, please do not hesitate to call.
Ciao! Kay Halverson, Assistant Innkeeper