December 23, 2017
Cardamom & Fig Thumbprint Cookies
Posted by: Fabrizio Chiariello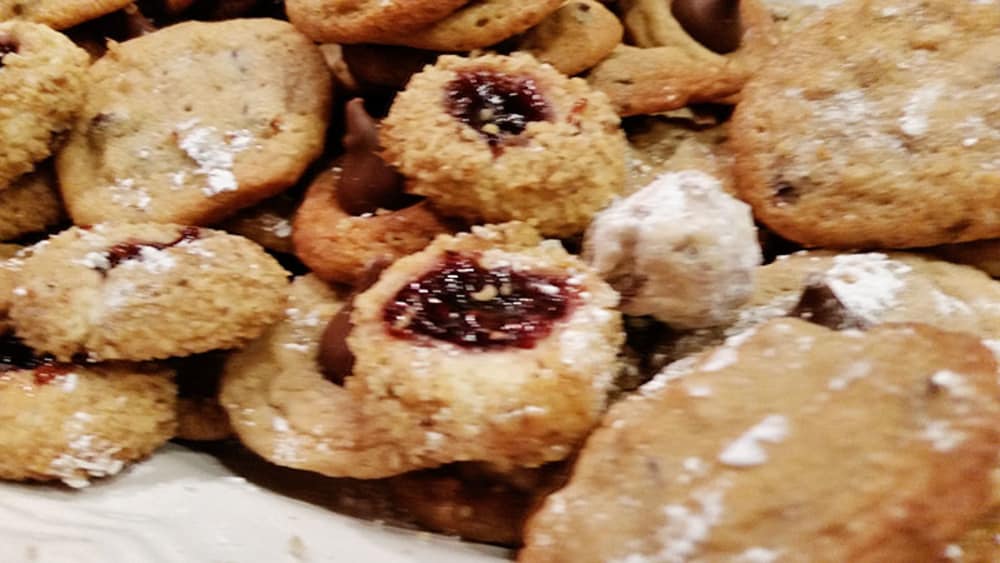 Our holiday cookies and treats continue with Cardamom & Fig Thumbprint Cookies! We'll be honest -- these are already long gone! :)
Cardamom & Fig Thumbprint Cookies
Makes 3Dozen Cookies
Ingredients:
2 Cups All-Purpose White Flour
1 tsp. Ground Cardamom
¼ tsp. Baking Soda
¼ tsp. Salt
1 Cup Unsalted Butter, softened
¾ Cup Granulated Sugar
1 Egg
1 tsp. Vanilla Extract
1/2 Cup Fig Jam
Powdered Sugar, for dusting finished cookies

1. Preheat oven to 350 degrees and line two baking sheets with parchment paper.
2. In a stand mixer fitted with a paddle attachment, combine the butter & sugar until light and fluffy. Add egg & vanilla and mix.
3. In a separate bowl sift the dry ingredients: flour, cardamom, baking soda & salt.
4. Add in the dry ingredients to the mixture, and mix until well blended.
5. Using a tablespoon, measure out each cookie & place rounded dough onto baking sheet, spacing about 1" apart. Press thumb into the center of each round, making a depression. Fill each depression with the fig jam.
6. Bake for 12-15 minutes, until the edges begin to brown. Let cool & dust with powdered sugar.